Product Description
The item for sale is 1 Ounce of Sodium Fluoride (NaF), also known as Florocid. Research shows that fluoride helps prevent cavities in children and adults by making teeth more resistant to the acid attacks that cause cavities.Sodium fluoride is a fluoride supplement drug used to strengthen children's developing teeth in regions of low water fluoride content. Fluoride supplements are contraindicated when the water fluoride content exceeds 0.7 parts per million. Sodium fluoride is on the WHO official list.
Sodium fluoride(toothpaste grade/food Grade)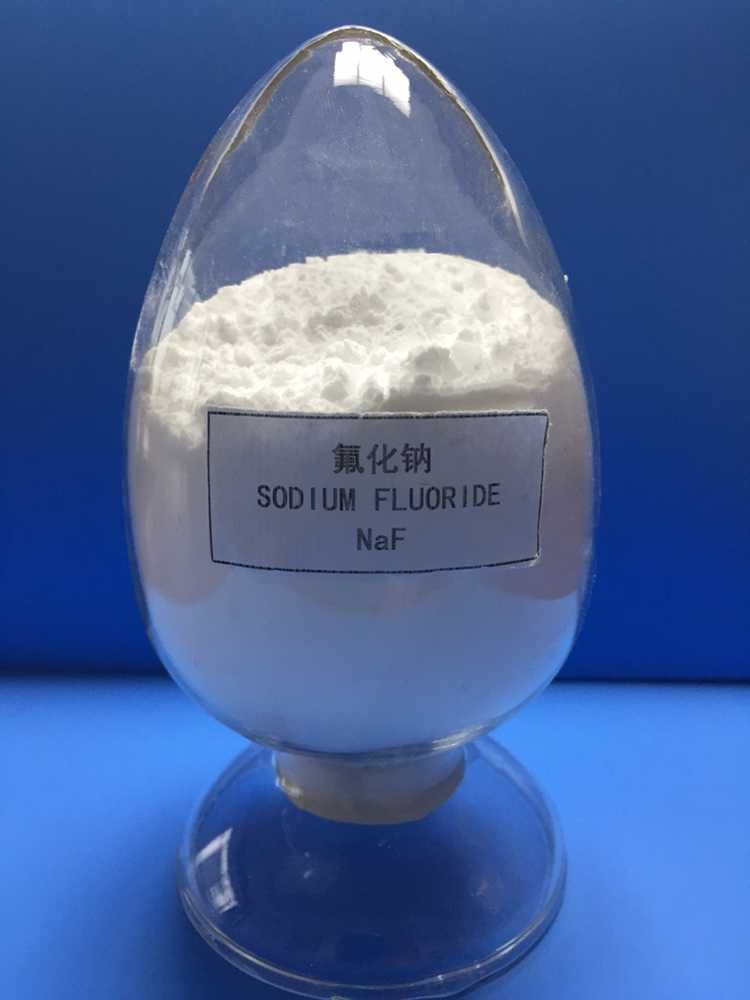 Basic Information
Product name:Sodium fluoride
CAS No:7681-49-4
Molecular formula::NaF
Other name:Sodium fluoride(toothpaste grade/food Grade)
Molecular weight: 41.99
Appearance and character
white powder/crystal.
Application:
As a phosphating accelerator in the coating industry, the phosphating solution is stabilized, the phosphating is refined, and the performance of the phosphating film is improved. Aluminium and its alloys are phosphatized to block Al3+, which has a highly harmful negative catalytic effect, so that phosphating can smoothly carry out wood preservatives, agricultural pesticides, brewing industry fungicides, pharmaceutical preservatives, welding fluxes, and alkaline zinc. Acid galvanizing additives and enamel, paper industry, etc.
Product index
| | |
| --- | --- |
| Product name: | Sodium fluoride(toothpaste grade) |
| CAS No.: | 7681-49-4 |
| Packing | 25kg per bag 20MT per container |
| Appearance | White powder/crystal |
| Assay | 99.0%min |
| Moisture | 0.1%max |
| SiO2 | 0.1%max |
| SO2- 4 | 0.1%max |
| Water Insoluble | 0.2%max |
| Heavy metals | 0.01%max |
Operational notes:
Closed operation, local exhaust. Operators must be specially trained to strictly follow the operating procedures. It is recommended that the operator wear a hood-type electric air filter type dust-proof respirator, wear a tape anti-drug, and wear latex gloves. Avoid dust. Avoid contact with acids. Lightly load and unload during handling to prevent damage to packaging and containers. Equipped with leakage emergency treatment equipment. Empty containers may be harmful residues.