Product Description
Magnesium Fluoride Optical Windows are transparent over a very wide 120 nm to 8 µm spectral range. Magnesium Fluoride-containing coatings were prepared on biodegradable Mg-based metals through hydrofluoric acid-involving chemical conversion. The compound is a white crystalline salt and is transparent. Magnesium Fluoride transmits well into the VUV region to the hydrogen. MgF2 is used mostly for UV optics and mMgF2 is excellent for excimer laser.
Magnesium Fluoride Basic Information
Product Name:
Magnesium fluoride
CAS:
7783-40-6
MF:
F2Mg
MW:
62.3
EINECS:
231-995-1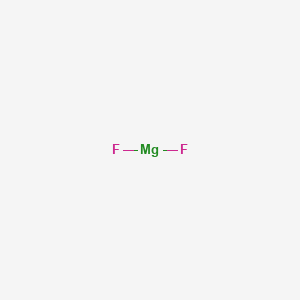 Magnesium Fluoride Chemical Properties
Melting point
1248 °C
Boiling point
2260 °C
Density
3.15 g/mL at 25 °C(lit.)
Refractive index
1.365
Form
random crystals
Color
White to off-white
Specific Gravity
3.15
Water Solubility 87 mg/L (18 ºC)
The reasons of choosing us:
1. We specialize in chemical products for several years.
2. We can provide products with high quality at favorable price.
3. Packing as buyer's special request.
4. Good services after shippment.